Aiman Abdel–Malek, PhD
Senior VP, Adv. Technology & Engineering
Insulet Corporation, San Diego, California 
Mike Ahmadi, CISSP
Global Director
Synopsys Inc., San Francisco, California
Denise Anderson
President
National Health Information Sharing & Analysis Center (NH-ISAC)
Kennedy Space Center, Florida
Bill Ash
Strategic Technology Program Director
IEEE Standards Association, New York, New York
Timothy Beck
Director, Research and Development
Roche Diagnostics, Indianapolis, Indiana
Justine Bone
Chief Executive Officer
MedSec Ltd., Miami, Florida
Penny Chase
IT and Cybersecurity Integrator, Information Technology Center
The MITRE Corporation, Bedford, Massachusetts
Joshua Corman
I Am The Cavalry, Dover, New Hampshire
Kamal Desai
Product Management
Wind River, Alameda, California
Laura Elan
Senior Cyber-security Analyst
UL, Northbrook, Illinois
Winslow Farrell
President
Near Real Time Corporation, Easton, Connecticut
Jeremy Feigelson
Partner
Debevoise & Plimpton, LLP, Washington, D.C.
Jeffrey Fortin
Head of Product Management
Vector Software, Inc., East Greenwich, Rhode Island
Marcia Hofmann
Founder and Principal
Zeitgeist Law PC, San Francisco, California
Ken Hoyme
Co-chair, AAMI Device Security Working Group
Maple Grove, Minnesota

Christopher Keegan
Senior Managing Director
Beecher Carlson, New York, New York
David Kleidermacher
Head of Security – Android, Chrome OS, Play – Google
Blackberry Limited, Santa Barbara, California
Wlliam Maisel, MD, MPH
Deputy Director for Science and Chief Scientist
FDA Center for Devices and Radiological Health, Washington, D.C.
James Mault, MD, FACS
VP & Chief Medical Officer
Qualcomm Life, San Diego, California
Matthew Mellen
Security Architect, Healthcare
Palo Alto Networks, Santa Clara, California
Colin Morgan, CISSP, GPEN
Director, R&D & Product Security
Johnson & Johnson, Fort Washington, Pennsylvania 
Gavin O'Brien
Computer Scientist
NIST/NCCoE, Rockville, Maryland
Ryan Pardee
Supervisory Special Agent, Cyber Fusion Cell
Federal Bureau of Investigation, San Francisco, California
Patrick Phelan
Chief Information Security Officer
University of California, San Francisco
San Francisco, California
Jay Radcliffe
Senior Security Consultant
Rapid7, Boise, Idaho

Karthik Ranjan
Director, Healthcare
ARM, Bellevue, Washington
Billy Rios
Founder
WhiteScope, Half Moon Bay, California
Mark Schaeffer
Software Marketing Manager for Cybersecurity
Renesas Electronics America, Santa Clara, California
Christine Sublett
Sublett Consulting, LLC, San Mateo, California
Kaushal Vora
Global Segment Lead for Healthcare
Renesas Electronics America, Santa Clara, California
Margie Zuk
Senior Principal Cyber Security Engineer
The MITRE Corporation, Bedford, Massachusetts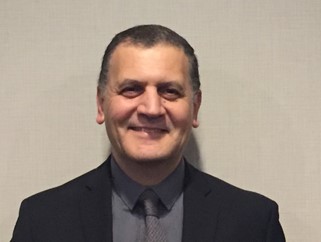 Aiman Abdel – Malek, PhD
Senior VP, Adv. Technology & Engineering
Insulet Corporation, San Diego, California

Bio:
Dr. Aiman Abdel-Malek has served as Insulet's Senior Vice President of Advanced Technology and Engineering since March 2016. Prior to joining Insulet, he served as President of Frictionless Life Analytics, a business development and technology advisory and consultancy company, enabling the growth of start-up ventures focused on Internet of Things (IoT) platforms and solutions. Dr. Abdel-Malek served as Vice President of Engineering of the Mobile Healthcare division of Qualcomm from 2012 to 2015, where he led a group in creating cloud-based solutions for disease management that facilitate moving care from hospital to home. Previously, he spent 25 years at General Electric, serving in various roles of increasing responsibility including General Manager of Global Services Technology for General Electric Healthcare Services. Dr. Abdel-Malek holds a Ph.D. in Biomedical Engineering from the University of Southern California, Los Angeles and a B.Sc. in Systems and Biomedical Engineering from the University of Cairo in Egypt.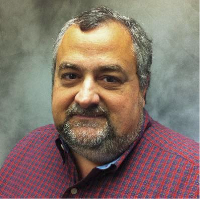 Mike Ahmadi, CISSP

Global Director
Synopsys Inc., San Francisco, California 
Bio:
Mike Ahmadi is the Global Director of Critical Systems Security
for Synopsys Software Integrity Group. Mike is well known in the field of critical infrastructure security, including industrial control systems and health care systems. He currently serves on the technical steering committee for the ISA Security Compliance Institute (ISCI) who manages and maintains the ISASecure certification program, and is also serving as Chairman of the TEVEES18A1 Cybersecurity Assurance Testing Task Force under the Society for Automotive Engineering (SAE). He also serves as a US Expert for IEC TC65 Working Group 10 in developing the IEC 62443 series of Industrial Process Control cybersecurity standards. He served on the California Office of Health Information Integrity Security Steering Committee in drafting the state level policies on HIPAA HITECH, and is an active member of the Medical Device Innovation Safety and Security Consortium (MDISS), where he introduced the Vendor Security Practices project, and is also an active member of the Association for the Advancement of Medical Instrumentation (AAMI) Medical Device Security Working Group, where he has contributed to technical industry reports. Mike has also worked closely with the U.S. Food and Drug Administration in assisting them with developing their cybersecurity testing capabilities.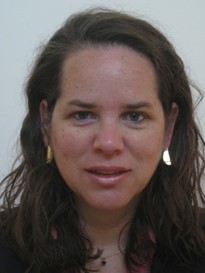 Denise Anderson
President
National Health Information Sharing and Analysis Center, Ormond Beach, Florida


Bio:

Denise Anderson has over 25 years of management level experience in the private sector. Denise is President of the National Health Information Sharing and Analysis Center (NH-ISAC), a non-profit organization that is dedicated to protecting the health sector from physical and cyber attacks and incidents through dissemination of trusted and timely information.
Denise currently serves as Chair of the National Council of ISACs and participates in a number of industry groups such the Cross-Sector Cyber Security Working Group (CSCSWG). She was instrumental in implementing a CI/KR industry initiative to establish a private sector liaison seat at the National Infrastructure Coordinating Center (NICC) to enhance information sharing between the private sector, CI/KR community and the federal government and serves as one of the liaisons. She is a financial and health sector representative to the National Cybersecurity and Communications Integration Center (NCCIC) — a Department of Homeland Security-led coordinated watch and warning center that improves national efforts to address threats and incidents affecting the nation's critical information technology and cyber infrastructure. She sits on the Cyber Unified Coordination Group, (UCG) – a public/private advisory group that comes together to provide guidance during a significant cyber event – where she also represents the financial and health sectors. Denise is certified as an EMT (B), Firefighter I/II and Instructor I/II in the state of Virginia, and is an Adjunct Instructor at the Fire and Rescue Academy in Fairfax County, Virginia. She is also certified under the National Incident Management System (NIMS). In addition, she has served on the Board and as Officer and President of an international credit association, and has spoken at events all over the globe.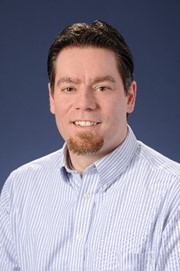 Bill Ash
Strategic Technology Program Director
IEEE Standards Association, New York, New York


Bio:

Bill Ash is the Strategic Technology Program Director for the IEEE Standards Association. Bill received his BSEE from Rutgers University School of Engineering. His background is in the RF industry, where he worked as an applications engineer on wireless communications systems. Bill has been with the IEEE Standards Association (IEEE-SA) for over 13 years, working with standards development groups covering technologies such as RF emissions, distributive energy resources, smart grid, and the National Electrical Safety Code®. He is currently overseeing activities related to the eHealth, smart grid, and smart city for the IEEE-SA.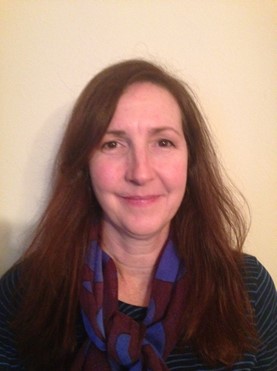 Rusti Baker
Renesas Electronics America
Santa Clara, California


Bio:

Rusti Baker leads the ARM Security Ecosystem and Partnerships team for Automotive, IoT and Embed BSG.

Her team ensures that third party device security, provisioning, and application specific solutions are available across the full range of ARM platorms. Rusti previously worked in New Business Ventures at ARM, and prior to that, led Content Ecosystems team at Motorola Mobility through the period of the Google integration.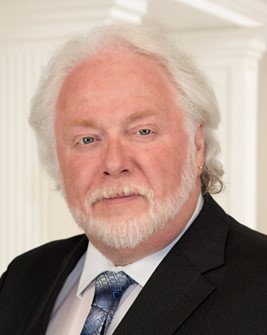 Timothy Beck
Director Research & Development
Roche Diagnostics, Indianapolis, Indiana


Bio:

Tim has been involved in Medical Device development for nearly 30 years. He holds undergraduate degrees in Biochemistry and Biology from Manchester University. He completed his clinical rotation in Medical Technology at St. John's Medical Center and is certified by the American Society of Clinical Pathologists as a Medical Technologist. He holds a graduate degree in Mathematics with emphasis on Statistics from Indiana University Purdue University Indianapolis, and has completed additional post graduate work in Computer Science at Ball State University.During his tenure at Roche, he has led or been involved in the development of a number of medical device product lines, and has championed substantial initiatives on formalizing applied analytics for new product development, standardizing requirements engineering across Diabetes Care, forming and maturing a global Systems Engineering and Architecture team, introducing agile development into the regulated environment, shaping data and data exchange standards for medical devices, and adopting cybersecurity and privacy measures for medical systems.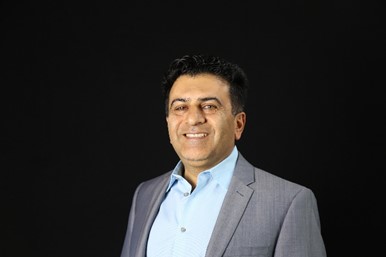 Majid Bemanian
Director of Marketing Imagination Technologies, Santa Clara, California


Bio:

Director of Marketing for Imagination, responsible for driving the company's strategic security initiatives and leading its market strategy for the networking and storage segments. He also co-chairs the prpl Foundation's security working group, focused on developing open standards and APIs around next-generation embedded security solutions. Prior to joining Imagination in 2013, Mr. Bemanian was Director of Marketing for the Processor Business Unit at AppliedMicro. He has more than 30 years of high-tech industry experience with hands-on engineering, marketing and business management skills. Bemanian has held key management positions with Amdahl Communications, Ascom-Timeplex, Encore Video, Raytheon Semi, LSI Logic, AppliedMicro and many early-stage startups. He holds several patents and a B.S. degree in Electrical Engineering from the University of Nevada, Reno.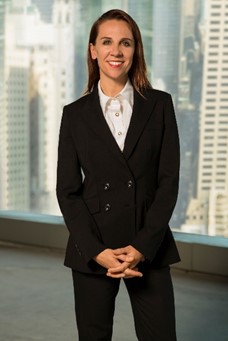 Justine Bone
Chief Executive Officer
MedSec Ltd., Miami, Florida


Bio:

Justine is CEO of cyber-security company MedSec, a vulnerability research and security solutions company focused on medical devices and healthcare systems. Justine is a seasoned information technology and security executive with background in software security research, risk management, information security governance, and identity management. Her previous roles include Global Chief Information Security Officer at Dow Jones, a News Corporation company and publisher of the Wall Street Journal, Global Head of Information and Physical Security at Bloomberg L.P., CTO of Secured Worldwide, an NYC-based FinTech company, and CEO of security research firm Immunity Inc. Justine began her career as a vulnerability researcher with Internet Security Systems (now IBM) X-Force and New Zealand's Government Communications Security Bureau.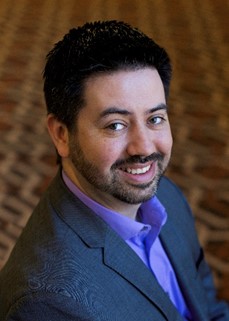 Joshua Corman
I Am The Cavalry
Dover, New Hampshire

Bio:
Joshua Corman is a Founder of I am The Cavalry (dot org) and Director of the Cyber Statecraft Initiative for the Atlantic Council. Corman previously served as CTO for Sonatype, Director of Security Intelligence for Akamai, and in seniorresearch & strategy roles for The 451 Group and IBM Internet Security Systems. He cofounded@RuggedSoftware and @IamTheCavalry to encourage new security approaches in response to the world's increasing dependence on digital infrastructure. Josh's unique approach to security in the context of human factors, adversary motivations and social

impact has helped position him as one of the most trusted names in security. He also serving as an adjunct faculty for Carnegie Mellon's Heinz College and on the 2016 HHS Cybersecurity Task Force.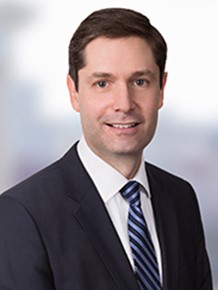 Luke Dembosky, JD
Partner

Debevoise & Pimpton, LLP, 
Washington, D.C.
Bio:

Luke Dembosky joined Debevoise & Plimpton in March 2016 after serving as Deputy Assistant Attorney General for National Security at the Justice Department, where he oversaw DOJ's first national security cyber portfolio. Mr. Dembosky was the senior DOJ official on the Target, Sony Pictures, Home Depot, Anthem and OPM breaches, among many others, and received the Attorney General's Distinguished Service Award for leading the GameOver Zeus botnet takedown. Over 14 years with DOJ, he served in various roles, including as Deputy Chief for Litigation at the Computer Crime and IP Section; DOJ representative at the U.S. Embassy in Moscow, Russia; and as a federal cybercrime prosecutor in Pittsburgh. His prosecutions include U.S. v. Max Ray Vision, featured in the books Kingpin and DarkMarket and the first episode of American Greed to feature a cyber-case. He participated in the negotiation of a 2013 cyber accord with Russia and the historic 5-point agreement signed by President Obama and President Xi Jinping of China in 2015. At Debevoise, Mr. Dembosky advises companies on managing cyber risks, responding to cyber incidents, and handling related litigation matters. He was recently named by the National Law Journal to its list of "Cyber Security Trailblazers."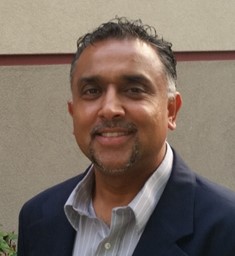 Kamal Desai
Product Mangement
Wind River, Alameda, California
Bio:
Kamal holds a PhD in Mechanical Engineering and is currently a Product Line Manager in the Operating Systems group at Wind River. With over 17 years of experience in the embedded and real-time computing industry, Kamal often gives technical presentations and workshops about IoT enabling platforms, demonstrating new approaches for cloud-based development and management that provide far greater flexibility for how organizations can build and run IoT infrastructure. His focus over the past few years has been the use of Linux in embedded applications and their deployment in the Internet of Things.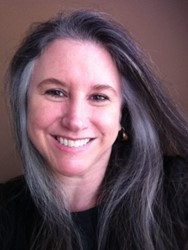 Laura Elan
Senior Cyber-security Analyst
UL, Northbrook, Illinois
Bio:

Laura Élan is a Cybersecurity Practice Lead for UL' Life & Health Sciences Business Unit. Ms. Elan rejoined UL in 2012 adding to her tenure the opportunity to engage and support great companies innovating in extraordinary ways to improve healthcare through novel device and and software design. Her experience is grounded in several decades of R&D senior leadership roles in Medical Device, Commercial and Consumer Electronics organizations. She holds a BS in Electrical Engineering from the University of Illinois, Urbana, and an MS in Electrical Engineering from the Illinois Institute of Technology and is currently a Computer Science Graduate Student. She is a licensed Professional Engineer in the State of Illinois and holds the RAC credential from the Regulatory Affairs Professionals Society.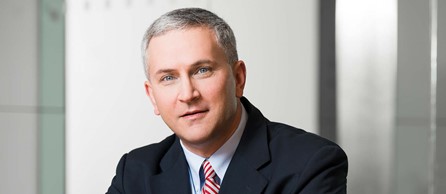 Jeremy Feigelson
Partner
Debevoise & Plimpton, LLP, Washington, D.C
Bio:

Jeremy Feigelson, a litigation partner, leads the firm'sCybersecurity & Data Privacy practice and is a member of the firm's Intellectual Property andMedia Group. He frequently represents clients in litigations and government investigations that involve the Internet and new technologies. His practice includes litigation and counseling on cybersecurity, data privacy, trademark, false advertising, copyright, and defamation matters. Mr. Feigelson has a broad and active practice in financial services matters, including securities litigation, investment management disputes and counseling of fund boards, the conduct of internal reviews, defense of government investigations, and complex commercial litigation. In 2015, Law360 recognized himas a "PrivacyMVP," and The National Law Journal named him a Cybersecurity & Data Privacy "Trailblazer." Similarly,World Trademark Review 1000 recognizes Mr. Feigelson for Intellectual Property.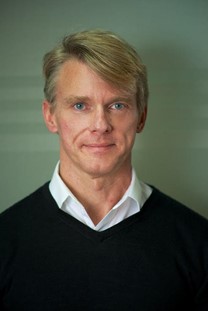 Jeffrey Fortin
Head of Product Management
Vector Software, Inc., East Greenwich, Rhode Island
Bio:

Jeffrey Fortin is head of product management at Vector Software. In this role, Mr. Fortin leads product management, driving business for all VectorCAST product lines into legacy markets as well as emerging market segments. Previously, Mr. Fortin served more than 16 years at Wind River. As director of product management, he oversaw product planning and strategy for Wind River's Intelligent Device Platform (IDP), an IoT gateway software product. Also during his time there, he served as director of field engineering where he led field teams focused on Industrial, Medical, IoT, and Aerospace and Defense (A&D) applications.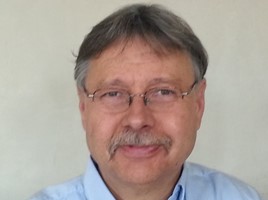 Jon Hagar
Consultant
Grand Software Testing, LLC
Hot Sulphur Springs, Colorado
Bio:

Jon Hagar is a systems-software tester consultant and trainer supporting software product integrity, testing, verification, and validation with a specialization in embedded, IoT, and mobile software systems. Jon has worked in software, particularly testing for 40 years. Projects he has supported include: control system (avionics, medical, and automotive), mobile-smart devices (IoT, home, industrial), and ground systems (IT and PC). Jon publishes and writes regularly including his books: Software Test Attacks to Break Mobile and Embedded Devices, CRC press and eBook IoT Dev-Testing on 

leanpub.com

 as well as part in 4 other books. Jon is lead editor/author on numerous international standards including ISO 291119 software testing, UML testing profile (OMG), and IEEE 1012. Jon owns and consults via Grand Software Testing, Colorado, USA.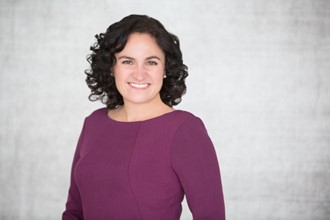 Marcia Hofmann

Founder and Principal
Zeitgeist Law PC
San Francisco, California
Bio:

Marcia Hofmann is founder and principal of Zeitgeist Law PC, a boutique law firm in San Francisco, California that focuses on computer security, electronic privacy, free expression, and intellectual property issues. She also serves as special counsel to the Electronic Frontier
Foundation, a non-profit digital rights advocacy organization, and
teaches as an adjunct professor at the University of California Hastings
College of the Law. Prior to starting her law practice, Marcia was a senior staff attorney
at EFF focusing on digital civil liberties issues. In addition to
cutting-edge litigation, her work included counseling and defending
researchers, hackers and others who need help navigating the murky laws
surrounding access to computers and digital information.
Before joining EFF, Marcia was staff counsel at the Electronic Privacy
Information Center, a non-profit educational center in Washington, DC
that works to focus public attention on emerging privacy and civil
liberties issues.
Marcia's alma maters are Mount Holyoke College and the University of
Dayton School of Law.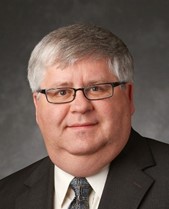 Ken Hoyme
Director, Product Security
Maple Grove, Minnesota
Bio:

Recently returning to Boston Scientific, he works with internal and external stakeholders to drive and improve processes and practices for pre- and post-market cybersecurity risk management across the company's products and services. Hoyme is the co-chair of AAMI's Device Security Working Group and a member of AAMI's BI&T Editorial Board. Mr. Hoyme spent 3.5 years at Adventium Labs, performing government funded research on the intersection of safety and security for cyber-physical systems. Prior to joining Adventium Labs, Mr. Hoyme was a Senior Fellow at Boston Scientific where he was the systems lead for the development of the LATITUDE Remote Patient Management system. Prior to joining Boston Scientific, Ken spent 18 years at Honeywell's Corporate Research lab, where he was a Senior Fellow in their real-time computer systems group. He was awarded the H.W. Sweatt Award, Honeywell's highest technical recognition for his work on the Boeing 777.
Ken has been granted 39 US and 9 International patents. He is a member of IEEE and INCOSE. He received the Bachelors and Master's Degrees in Electrical Engineering from the University of Minnesota.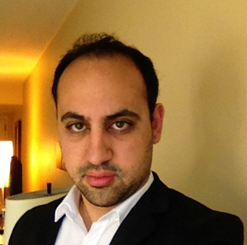 Alex Iliadis
Lead Software Architect
MedSec Ltd., Miami, Florida
Bio:

Mr. Iliadis is a full stack developer and researcher with over 20 years of experience, currently leading the technology efforts at MedSec. He is well known in the security research community, allowing him to attract development talent normally unavailable to a startup. At MedSec, Mr. Iliadis has made many substantial research findings including a pacemaker vulnerability which resulted in an FDA cybersecurity advisory. Mr Iliadis has also architected a new groundbreaking product for medical networks called MedScan which is quickly attracting interest from top domestic and international hospitals. Prior to MedSec, Mr. Iliadis was the head developer at Immunity where he developed a number of security assessment tools, including the popular SILICA that has set a new standard in wireless penetration testing and exploitation. Aside from Immunity he has also served as lead security assessment consultant for customers such as Goldman Sachs, Morgan Stanley, and Citibank for intrusion defense. Mr. Iliadis has also discovered many vulnerabilities in major products such as Microsoft Windows, Apple OSX and other popular vendor products such as Cisco Routers. Mr. Iliadis gained a lot of publicity at the age of 16 after discovering a major security vulnerability in the biggest internet provider (ForthNet) at that time. He has been interviewed for his technological achievements by many national broadcasters in Greece. At the age of 23 he started a security company which garnered contracts from several top 100 Greek companies. Mr. Iliadis has architected and implemented many products from the ground up which are still in use.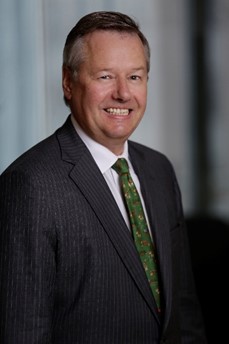 Christopher Keegan

Senior Managing Director
Beecher Carlson, New York, New York


Bio:

Christopher Keegan is Senior Managing Director and Cyber and Technology Practice Leader at Beecher Carlson in the Executive Liability Practice. Chris places network, privacy, technology and media E&O insurance for a wide variety of companies including financial institutions, authentication providers, manufacturers, healthcare, retail and telecommunications companies. Christopher has also executed Cyber Information Risk Assessment projects and worked with regulators on evaluation of E-Business risks.

Prior to joining Beecher, Christopher was a National Resource at Willis for Cyber and E&O and a leader of the Information Risk Advisory Practice at Marsh focusing on Privacy, Technology, Media, Network Intellectual Property and Professional Liability insurance products.

Before joining Marsh, Christopher was Vice President at Zurich Reinsurance (North America) Inc., where he was instrumental in the development of the Zurich Re E-Commerce and technology reinsurance portfolio, advising the company with regard to infringements of intellectual property rights, breach of rights of privacy, electronic contracts, electronic signatures, trademarks, trade secrets, electronic attacks and electronic breaches of security.
Chris worked in New York and London as a lawyer in private practice from 1985 to 1999, dealing with commercial and corporate risks, professional liability claims and reinsurance disputes. During this period, he worked on risks faced by financial institutions and technology companies, including those arising from computer crimes and Y2K dealing with matters in the United Kingdom, Europe, the Middle East, the Far East, Latin America and the United States.
Christopher is closely involved with the development of new insurance products designed to transfer electronic risk and is often asked to speak on these topics at seminars and functions throughout the United States and Canada. He has published a number of articles and books on privacy, intellectual property and technology and is licensed to practice law in New York, New Zealand and England.
Chris is a Senior Research Fellow at the University of Maryland, Smith School of Business, assisting their efforts for the Department of Homeland Security and NIST in designing assessments for Cyber and technology risk. Christopher graduated from Long Island University with a B.A. in English and a J.D. from Saint John's University School of Law.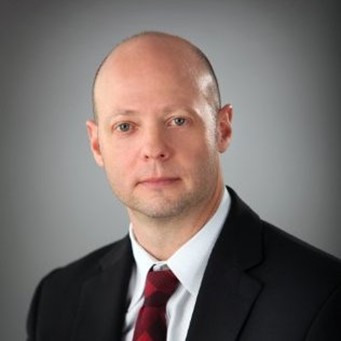 David Kleidermacher, Co-Chair
Head of Security – Android, Chrome OS, Play
Google, Mountain View, California
Bio:

Dave Kleidermacher is dedicated to the vision of a trustworthy, scalable Internet of Things, including mobile devices, connected embedded systems, and cloud infrastructure. He recently took a As Chief Security Officer at BlackBerry he was responsible for product security and security research. He is a leading authority in systems software and security, including secure operating systems, virtualization technology, and the application of high robustness security engineering principles to solve computing infrastructure problems. Dave earned his bachelor of science in computer science from Cornell University and is a frequent speaker and writer in the area of computer security, including delivering the 2014 Embedded World Conference Keynote, "Securing the Internet of Things" and author of the book "Embedded Systems Security", Elsevier 2012.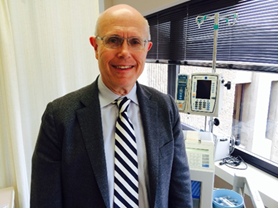 David Klonoff, MD, FACP, FRCP (Edin), Fellow AIMBE, Co-Chair
Mills-Peninsula Health Services, San Mateo, California

Bio:
David C. Klonoff, M.D. is an endocrinologist specializing in diabetes technology. He is the Medical Director of the Dorothy L. and James E. Frank Diabetes Research Institute of Mills-Peninsula Health Services in San Mateo, California and a Clinical Professor of Medicine at UCSF. Dr. Klonoff graduated from UC Berkeley, where he was elected to Phi Beta Kappa – junior year, and UCSF Medical School, where he was elected to Alpha Omega Alpha – junior year. His postgraduate training included two years at UCLA Hospital and three years at UCSF Hospitals. Dr. Klonoff is cited as among the top 1% of US endocrinologists by Castle Connolly Medical Ltd. He received an FDA Director's Special Citation Award in 2010 for outstanding contributions to diabetes technology. In 2012 Dr. Klonoff was elected a Fellow of the American Institute of Medical and Biological Engineering and cited as among the top 2% of bioengineers worldwide. He received the 2012 Gold Medal Oration and Distinguished Scientist Award from the Dr. Mohan's Diabetes Specialties Centre and Madras Diabetes Research Foundation of Chennai, India. Dr. Klonoff was elected a Fellow of the Royal College of Physicians (Edinburgh) in 2015. He was invited to be a Visiting Professor in Japan at the Tokyo University of Agriculture and Technology in 2016. Dr. Klonoff has advised FDA and FTC and performed grant review for NIH, CDC, NASA, NSF, US Army, ADA, JDRF, and five foreign governments. He has been invited to scientific meetings at the White House and the European Parliament.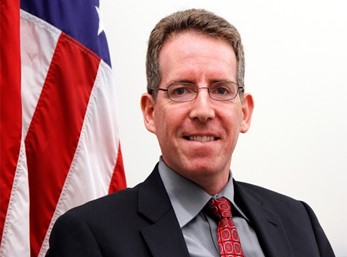 William Maisel, MD, MPH
U.S Food and Drug Administration
Washington, D.C
Bio:

William H. Maisel, MD, MPH is Chief Scientist and Deputy Center Director for Science at FDA's Center for Devices and Radiological Health (CDRH). He is responsible for providing leadership in the development, implementation, execution, management and direction of the Center's broad national and international biomedical science programs.

Prior to joining FDA, Dr. Maisel was Associate Professor of Medicine at Harvard Medical School with more than 15 years of clinical experience as a Board-certified cardiologist.

He is former Chair of the FDA Circulatory System Medical Device Advisory Committee and is a former member of the Center for Medicare and Medicaid Services Coverage Advisory Committee. Dr. Maisel received his undergraduate degree in biology from MIT, his medical degree from Cornell Medical College, and his Masters in Public Health from the Harvard School of Public Health. He has published more than 120 research manuscripts, book chapters, and scientific abstracts on regulatory science, device innovation, cybersecurity and medical device safety and effectiveness.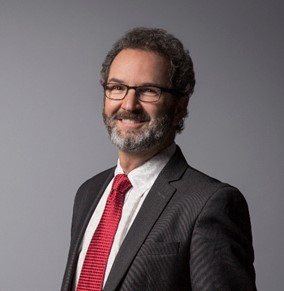 James Mault, MD, FACS

VP & Chief Medical Officer

Qualcomm Life, San Diego, California 
Bio:

James Mault, MD, FACS, is the Vice President and Chief Medical Officer of Qualcomm Life after its 2013 acquisition of HealthyCircles, a Care Coordination and Remote Patient Monitoring Platform Company founded and led by Dr. Mault since 2009. His leadership responsibilities at Qualcomm Life include Strategic Planning and Business Development, Mergers and Acquisitions, New Product Innovation including Intelligent Care Analytics, Clinical Program and Regulatory Oversight, Global Health Policy, Government Affairs and External Affairs, Global Spokesperson and Public Relations. Prior to starting HealthyCircles, Dr. Mault was the Director of New Products, Business Development and Clinical Programs for the Health Solutions Group at Microsoft. Dr. Mault has more than 30 years of experience in senior executive positions in the Health IT and Medical Device industry as well as clinical medicine. Dr. Mault has founded multiple Health IT and medical device companies, raising over $100 million in working capital and leading these companies to develop novel devices and software technologies, FDA approvals, and strategic partnerships with numerous Fortune 500 companies, culminating in M&A and IPO exit transactions. He is the named inventor of over 80 issued and pending US Patents for a variety of novel health information and medical device innovations. He has been board-certified in both General Surgery and Cardiothoracic Surgery, having specialized in heart and lung transplantation, thoracic oncology and critical care. He has conducted academic medical research under numerous grant awards from the National Institutes of Health, American Cancer Society, and others. He is the author of more than 60 scientific articles, chapters and books in the published medical literature. Dr. Mault holds a B.S. in Biology and a Medical Degree from the University of Michigan, and conducted his General Surgery and Cardiothoracic Surgery residency training at Duke University Medical Center. Dr. Mault provides global thought-leadership on the future of technology and healthcare delivery, serving on numerous Boards and leadership positions including the Consumer Technology Association's (CTA) Executive Board and Chairman of the CTA Health & Fitness Technology Board, the American Telemedicine Association, the Advanced Medical Technology Association, the National Science Foundation Nanosystems Engineering Research Center, and the World Economic Forum Healthcare Working Group.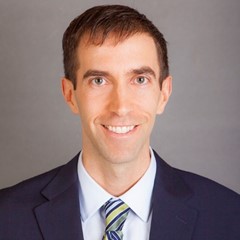 Matthew Mellen
Security Architect
Healthcare at Palo Alto Networks, Santa Clara, California
Bio:
Matt Mellen is a security architect aligned to the Healthcare industry with Palo Alto Networks and based out of Santa Clara, CA. Prior to joining Palo Alto Networks, Matt led an information security operations team at a large hospital network in the San Francisco Bay area. As the IT Security Manager he managed security programs in the areas of Compliance, Incident Response, Threat and Vulnerability Management and Identity and Access Management.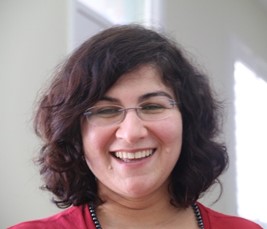 Rachel Michelson
Senior Cyber-security Analyst
UL, Northbrook, Illinois

Bio:
Rachel Michelson is a Senior Cyber Security Analyst with UL LLC (Underwriters Laboratories Inc.) Health Sciences Business Unit with responsibilities for cybersecurity and standards compliance of connected medical devices. Rachel is responsible for the hands-on technical evaluation of connected devices and is involved in other aspects of UL's cybersecurity business development.

Rachel has over twenty years of experience in software development of real time embedded devices for mission-critical public safety systems. Rachel's assignments included being a software architect and a team leader for a family of Motorola's cryptographic devices. She has been involved in all phases of SDLC, as well as with FIPS 140-2 certification. Rachel has developed source code in C, C++ and test scripts in Python on a variety of hardware and operating systems.
Rachel has direct experience with a diverse set of cyber-security related technologies for embedded devices, such as symmetric and public key encryption, IPSEC, certificate management, static code analysis, secure coding practices, packet analyzers, debuggers, and automated box and unit test tools.
Rachel holds a Bachelor's degree from MIT and a Master's degree from NTU (Walden University). Rachel is active in the MIT alumni association in an Educational Counselor role.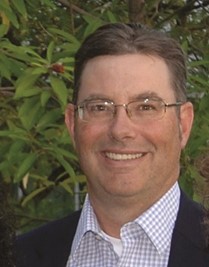 Gavin O' Brien
Computer Scientist
NIST/NCCoE, Rockville, Maryland
Bio:

Gavin O'Brien is a computer scientist with the National Cybersecurity Center of Excellence (NCCoE) at the National Institute of Standards and Technology (NIST). He launched the center's first health IT use case and, since early 2013, has been overseeing a use case for mobile device security. Prior to joining the NCCoE in 2012, Mr. O'Brien spent 13 years at NIST's IT Laboratory where he spent much of his time working on healthcare testing tools. While working with groups inside the Nationwide Health Information Network (NwHIN), he also participates as a monitor for the IHE USA North American Connectathon. Before his career with NIST, Mr. O'Brien worked in the startup community during the dot-com era in the mid 90's for a few B2B companies. Mr. O'Brien received a bachelor's of science in mathematics from Bates College and subsequently earned a master's degree in computer science from the University of Tennessee.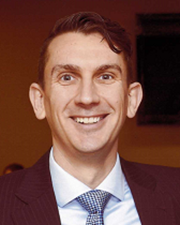 Supervisory Special Agent Ryan Pardee
Federal Bureau of Inverstigation
San Francisco, California
Bio:

With degrees in Mechanical engineering and Spanish, as well as an MBA, Ryan Pardee joined the FBI shortly after 9/11 to fulfill a lifelong dream of being a Special Agent. His initial assignment was to the Washington DC field office, where he spent his early years working violent crimes and investigating drug trafficking organizations. During that time, he also served on the Underwater Search and Evidence Recovery Team collecting evidence in bodies of water all across the nation in support of FBI investigations. In 2008, he transferred to San Juan Puerto Rico, where he was assigned to a Counterterrorism squad. Ryan was also selected to serve on San Juan's SWAT team. Ryan was promoted in 2009, and returned to the DC area to serve as a Supervisory Special Agent in the Counterterrorism Division where he managed several Counterterrorism operations. In 2012, SSA Pardee was transferred to the newly reorganized Cyber Division to manage Cyber National Security investigations and later to manage international cyber operations. In 2014, Ryan was promoted to Field Supervisor in the Oakland office of the San Francisco Division, where he has supervised both an intelligence squad, and currently the San Francisco Cyber Fusion Cell.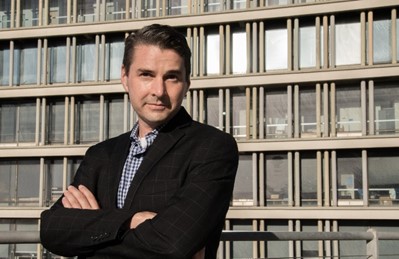 Patrick Phelan
Information Security Officer
University of California, San Francisco, San Francisco, California


Bio:

Patrick Phelan is Chief Information Security Officer of UCSF, one of premier academic medical centers in the country. He is responsible for the security strategy for systems supporting the research, education, and clinical missions of the institution. A 20-year IT veteran, he is a member of several professional organizations, holds CISSP, CEH, CISM certifications, and a B.S. in computer science from UCLA.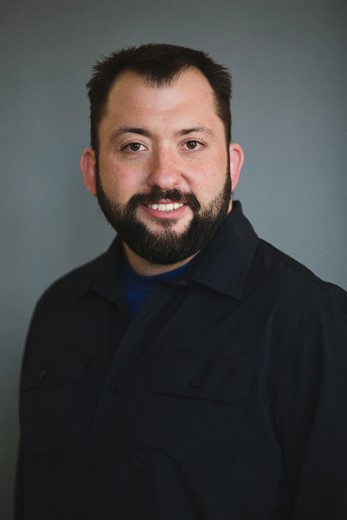 Jay Radcliffe
Senior Security Consultant
Rapid7, Boise, Idaho
Bio:
Jay Radcliffe has been working in the computer security field for over twenty years and is currently a Senior Security Consultant and researcher for Rapid7. Coming from the managed security services industry, Jay has used just about every security device made over the last decade. Recently, Jay has presented ground-breaking research on security vulnerabilities in medical devices at Black Hat, BSides and other technology conferences. Having held an amateur radio license since the age of 12, Jay is equally comfortable hacking hardware and working a soldering iron as he is in front of a keyboard performing a penetration test. Jay holds a Master's degree in Information Security Engineering from SANS Technology Institute as well as a Bachelor's degree in Criminal Justice/Pre-Law from Wayne State University. SC Magazine named him one of the Top Influential IT Security Thinkers in 2013.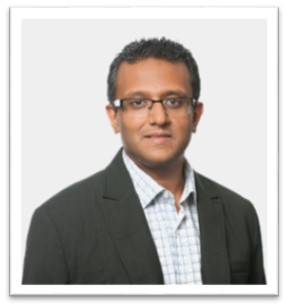 Karthik Ranjan

Director, Healthcare
ARM, Bellevue, Washington


Bio:

Karthik Ranjan was appointed director of healthcare and emerging technologies in October 2015. Based in Seattle, Karthik is responsible for driving ARMs strategy in healthcare vertical. His remit is helping the healthcare industry to utilize ARMs low-power, high efficiency technology in developing new services and increasing operational efficiencies. Karthik was recently named in list the Top 100 influencers leaders in Health Tech by Hotwire. Prior to this Karthik led ARM's global carrier relationship team.


Karthik has more than 16 years' experience working in the consumer electronics industry with companies such as Intel, Microsoft, and Amino. Throughout his career, he has been instrumental in driving standardization efforts around emerging broadband technologies including g.lite & DOCSIS and major IPTV deployments.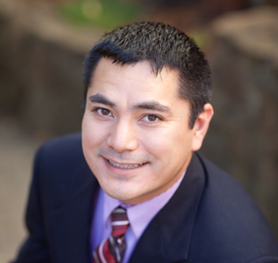 Billy Rios
Founder
WhiteScope, Half Moon Bay, California

Bio:

Billy is the founder of Whitescope LLC, a startup focused on cyber security. Billy is recognized as one of the world's most respected experts on emerging threats related to software security, Industrial Control Systems (ICS), Critical Infrastructure (CI), and, medical devices. He has discovered thousands of security vulnerabilities in hardware and software associated with national critical infrastructure. He has been publicly credited by the Department of Homeland Security (DHS) numerous times for his support to the DHS ICS Cyber Emergency Response Team (ICS-CERT). His research served as the catalyst for the development of pre-market regulatory guidance from the US Food and Drug Administration (FDA). Billy's research also prompted the release of the FDA's first Cyber Security Safety Advisory. Billy has worked at Google where he led the front line response for externally reported security issues and incidents. Prior to Google, Billy was the Security Program Manager at Internet Explorer (Microsoft). During his time at Microsoft, Billy led the company's response for several high profile incidents, including the response for Operation Aurora.
Billy is a contributing author to Hacking: The Next Generation, The Virtual Battlefield, and Inside Cyber Warfare. He currently holds a Master of Science in Information Systems, an MBA, and a Masters of Military Operational Arts and Science.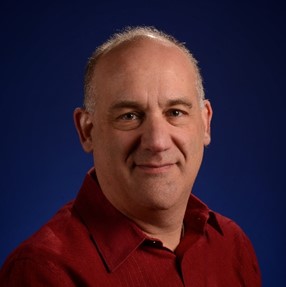 Mark Schaeffer
Software Marketing Manager for Cybersecurity
Renesas Electronics America, Santa Clara, California


Bio:

Software Marketing Manager for Cybersecurity at Renesas Electronics Inc. With more than 20 years of experience in the security space, Mark has worked with applications for financial transactions, identity, anti-counterfeiting of equipment and peripherals, medical devices, machine-to-machine security/IoT, web security, border security, and secure computing. He has led global teams of engineers in both enterprise and startups and is well versed at multiple levels in security. Mark has spoken at numerous industry events, produced several security conferences, and written many security-related papers and documents. He is also active in standards, public policy, and lobbying within the Cybersecurity practice. 

Mark holds a BS degree in Electrical and Biomedical Engineering from Case Western Reserve University and an MBA from Carnegie Mellon University.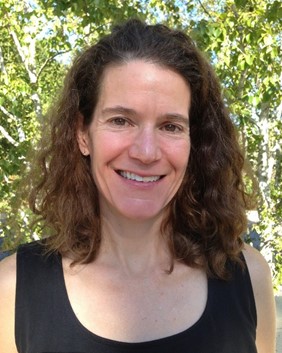 Christine Sublett
Sublett Consulting, LLC, San Mateo, California

Bio:

Christine is a security and privacy professional with over 25 years in the healthcare technology industry. Proficient in providing technical consultancy and advisory services to healthcare startup organizations, Christine has executed security and data privacy due diligence on acquisitions for both equity firms and their portfolio companies, working with those companies through the acquisition process to mitigate identified risks.
As President and Principal Consultant, Christine is responsible for providing advisory and consultant services to healthcare organizations to review their operating environment business policies and processes, assess risks, and develop security and privacy strategies. Her specialty is taking a bare bones or nonexistent security and privacy strategy and building one from the ground up to meet the strict standards of data protection of regulated data and intellectual property. She holds advisory roles with several leading health tech companies.

Selected in 2016 to participate on the HHS Healthcare Industry Cybersecurity Task Force, she also participates on several advisory boards including the El Camino Hospital Board of Director's Security, Privacy, Compliance & Audit Committee. She is a member of InfraGard, ISSA, ISACA, IAPP and HIMSS.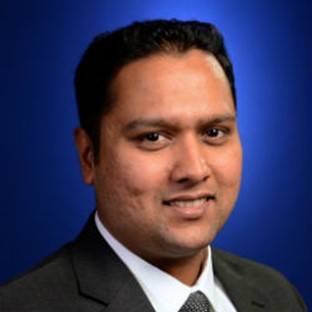 Kaushal Vora
Global Segment Lead for Healthcare
Renesas Electronics America, Santa Clara, California
Bio:

Global Segment Lead for Healthcare at Renesas Electronics Inc. With over ten years of experience in the semiconductor industry, Kaushal has worked in several technology areas including healthcare, telecom infrastructure, and solid-state lighting. At Renesas Electronics, he leads a global team responsible for defining and developing end-to-end solutions for the Company's healthcare segment. Kaushal maintains a strong grasp of both the medical and health & wellness industries, as well as an in-depth knowledge of technology trends, key players, and market needs for meeting regulatory requirements.beck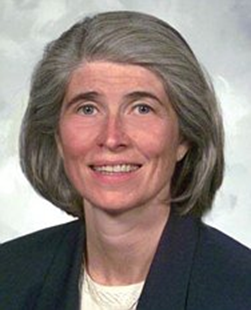 Margie Zuk

Senior Principal Cyber Security Engineer
The MITRE Corporation, Bedford, Massachusetts

Bio:
Margie Zuk is a Senior Principal Cyber Security Engineer at the MITRE Corporation, with over 30 years of cyber security experience. She is currently the Cyber Engagement Lead for Healthcare in the Cyber Security Technical Center, where she leads MITRE's support to the FDA CDRH on Medical Device Cyber Security.

As the Industry Collaboration Department Head for many years, Margie led MITRE's work in cross sponsor initiatives and cyber partnerships providing expertise in Threat Based Defense, Cyber Threat Intelligence, Security Automation, Software Assurance, Privacy, and Social and Behavioral Science. Margie led the evolution of the cyber standards work at MITRE from the launch of CVE to the recent structured threat work with STIX and TAXII for DHS. She developed trusted partnerships with senior leaders across government and industry to establish governance models and to evolve the cyber security standards strategy. Prior to this, Margie led MITRE's support to the National Information Assurance Partnership (NIAP). She was an initial member of the Common Evaluation Methodology Editorial Board, and participated in the development of the US scheme for the Common Criteria.
Margie has a Bachelor of Arts in Mathematics from the College of Mt. St. Vincent and a Master of Science in Computer Science from Stevens Institute of Technology.